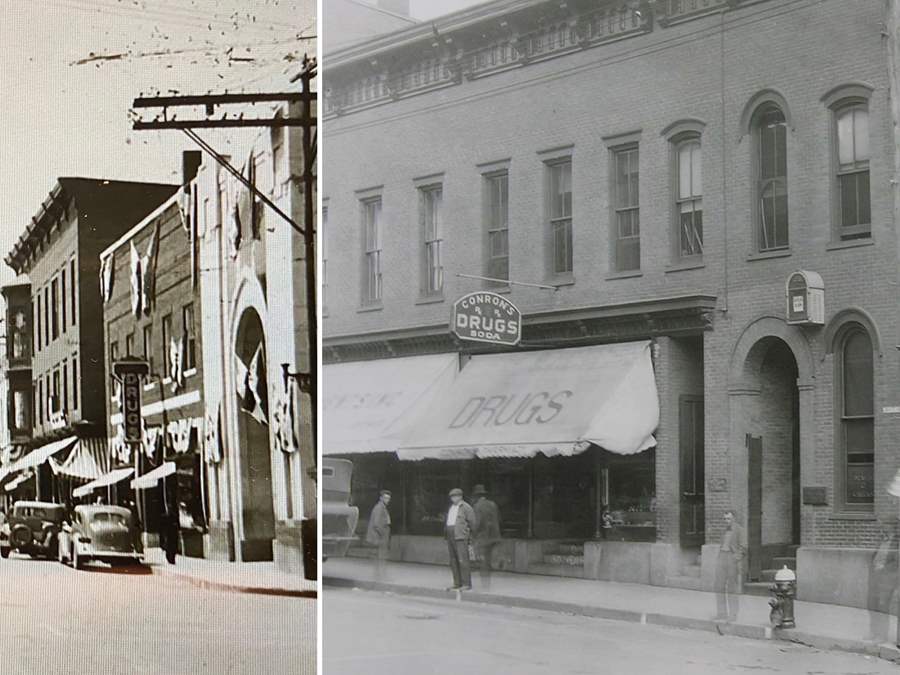 Burleigh's roots date back to the 1920's when the business was known as Conron's Drug Store. In the 1930's the building was redesigned, and many years later the name was changed to Burleigh's Pharmacy. The Rexall Pharmacy offered common drug store items, and even had a lunch counter which remains today. Once the pharmacy was no longer operational, the business became known as Burleigh's Luncheonette which continued serving breakfast and lunch for many years. In 2016, the Luncheonette was taken over by Mark Barber and his parents, Don and Debbie. This once pharmacy and now 1950's-style diner serves breakfast, lunch, dinner, and homemade desserts to locals and visitors alike.
The Barber Family's story began when Don shared his dream of owning his own restaurant after having been in the food service industry for 30 years. Don's dream became his family's dream, and in 2016 they went in together to become the owner's of Burleigh's.
In 2020, Burleigh's was awarded Business of the Year by the Ticonderoga Area Chamber of Commerce. Burleigh's was also featured in the January 2021 edition of Northern Home, Garden, and Leisure Magazine.